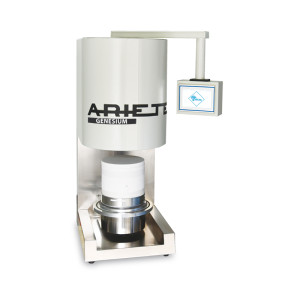 The latest technical and scientific developments in dentistry are always new challenges. For this reason Genesium has been created, a next-generation microwave furnace, completely designed to halve the processing time and optimize processes of zirconia, with low operating costs and very high yields.
Technical features:
The treated zirconia presents a crystalline structure more compact and with a higher structural stability;
Genesium sinters both at high and at low heating rate and it has a long operating life;
the microwave sintered zirconia is more translucent than the conventionally sintered in an electric furnace;
a large combustion chamber 90 x 50 mm;
4,3" easy and practical touchscreen control panel with instruction guide.
Updateable via USB port;
Special sintering programs by request;
Genesium Zr Vk model can work without oxygen under vacuum, thus making zirconia even more dense, strong and translucent;
Genesium has a simple and ergonomic design and is suitable for fast-paced laboratories, for small and large productions.
The contents and the specifications of this product are subject to change without notice.
* This equipment has been realized with the Region Lombardy support: "Announcement for the creation of the Industrial Research and Experimental Development projects in Energy Efficiency (P.O.R. FESR 2007-2013 – Asse 1, Linea di Intervento 1.1.1.1. – Azione B)" project ID 13923104," GENESIUM ".